Accurate weighing is essential in industry to ensure consistency and no loss of profits. In some cases, it is also a legal requirement for products sold on weight.
Here are 10 top tips to help you make sure your weighing scale is as accurate as possible.
Don't submerge your scale in water to clean it, even if it has a high rating against water ingress. Your weighing scales are not designed to go swimming!
When you are cleaning your weighing scales, use a non-aggressive cleaning product.
Don't stab at the keypad using a pencil, pen or any implement other than a finger.
Standing on a low capacity scale can damage it. Boot prints are usually a giveaway, as we've pointed out to more than one of our customers!
Don't shock load a scale; this is the quickest way to damage the load cell or weighing sensor.
Battery-operated scales require charging regularly. Most scales use lead acid batteries; insufficient charging will cause diminished charging retention, meaning battery replacement and possible circuit damaged.
Ensure the scale is level and use the spirit level if you have one fitted to your scale.
Adjust the feet of your weighing scale to ensure it doesn't rock on its feet.
Make sure your weighing scale is mounted on a firm foundation.
Ensure the power supply is suitable for your scale.
Plastic containers used on your scale can create static electricity. This can cause some machines to 'freeze' or have strange characters on the display.
This can be solved, and if you do have this problem, please contact us.
Over our years of trading, these are some of the causes of our customer's scales who needed repairs and also advice.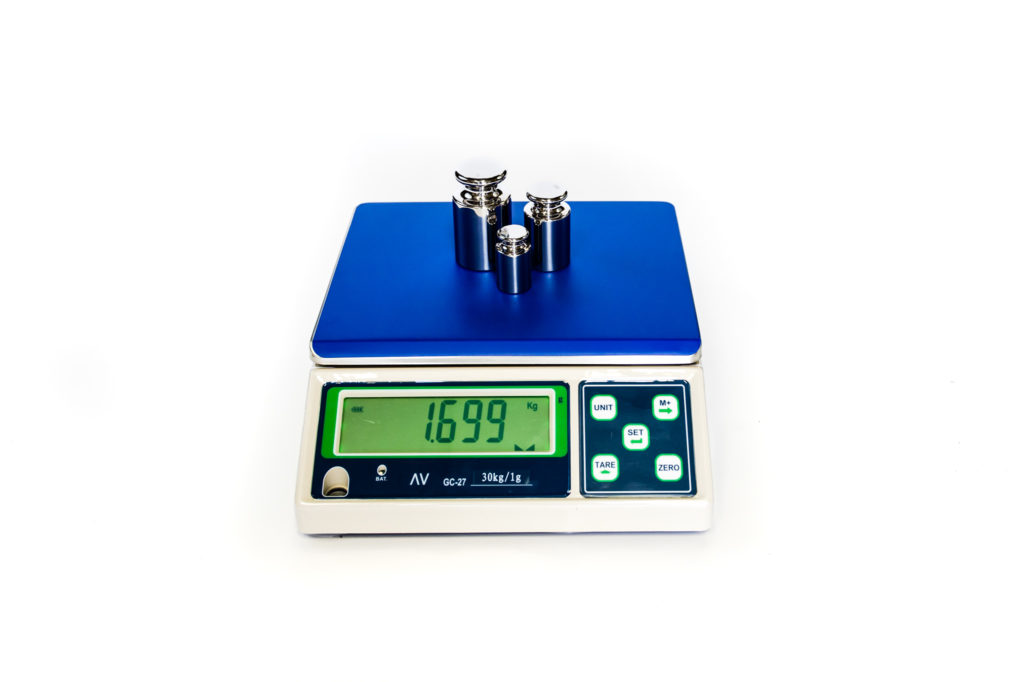 ADF's service plan can help you maintain your equipment so contact us today. Let our experienced engineers ensure your weighing scales are accurate and working as they should.