…..normally 7lbs of brass and a lead plug!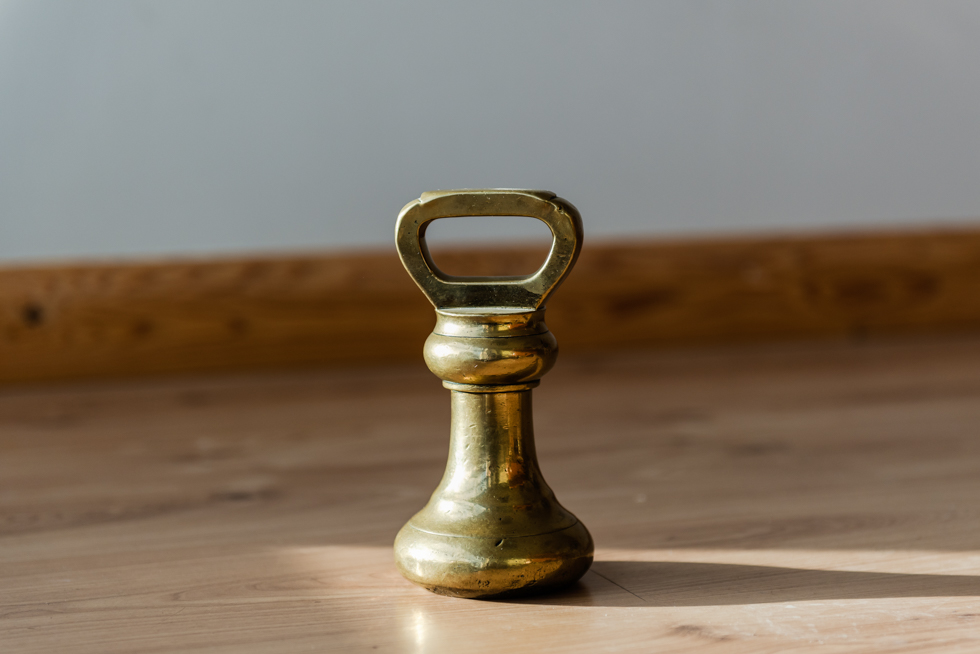 We found this weight at an antique market about ten years ago. Normally weights found on stalls have been acid cleaned so no history remains but this one is a little different. It has been used extensively, so much so that the 7 is just still visible but the pound marking has been worn away.
What is so unusual about this weight is that it has been verified by Trading Standards thirty one times over a period of forty nine years. It appears to have started its working life around 1907, retested in 1908 and last tested in 1956, apparently the last owner's father used it in his butchers shop until the 1980's.
We've put a few historical events to some the year dates stamped on the base of this weight for those that like history:
1908 – Boys scouts began in uk
1912 – RMS Titanic sinks
1915 – Battle of Gallipoli
1922 – The BBC was founded
1923 – Littlewood Pools begin
1924 – John Logie Baird sends first television pictures
1926 – General Strike
1927 – First transatlantic telephone call between London and New York
1930 – Amy Johnson's first solo flight from England to Australia
1934 – Meccano introduce the dinky toy
1935 – Cats eyes first used on British roads
1937 – Hurricane fighter introduced
1938 – Beano comic introduced
1940 – Battle of Britain begins and ends
1944 – D-day
1946 – BBC Television, suspended during World War II, resumes
1956 – The Suez Canal was nationalised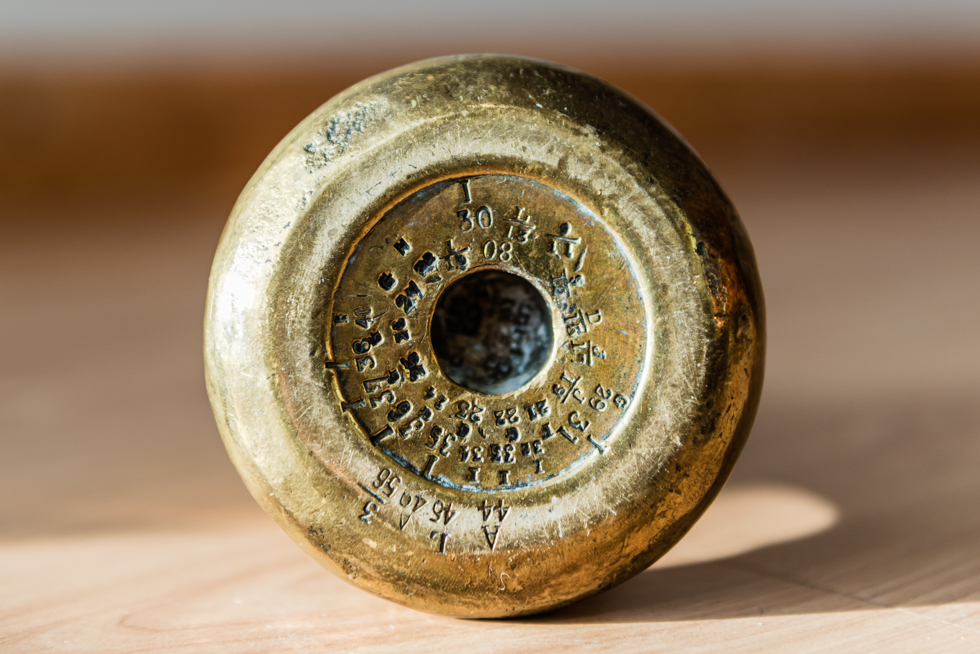 So. whilst this weight was weighing out a pound of tripe, half a pound of mince or a best steak, these events came and went and are now just dates in a history book.
Interestingly, as it still carries a current Weights and Measures stamp it would still be legal to use even after 111 years.